Performance Pinewood has long supported our local Veteran's through the annual Derby For The Vets – Adult Pinewood Derby event at the Fargo, ND VFW in February.  This year, we decided to partner with the event organizers to launch a new and exciting event – the Veteran's Appreciation 1000.  The VA 1000 was designed to be a premier event catering to the best pinewood derby racers in the world.  We had some great competition and unbelievably close results.  Check out the Finals data at the bottom of this page.
Co-Winners: Anthony Castoro and Brian Crane
3rd Place (Tie): Dan Inman and Jason Neufeldt
Fastest Single Drop: Brian Crane – 2.5170 seconds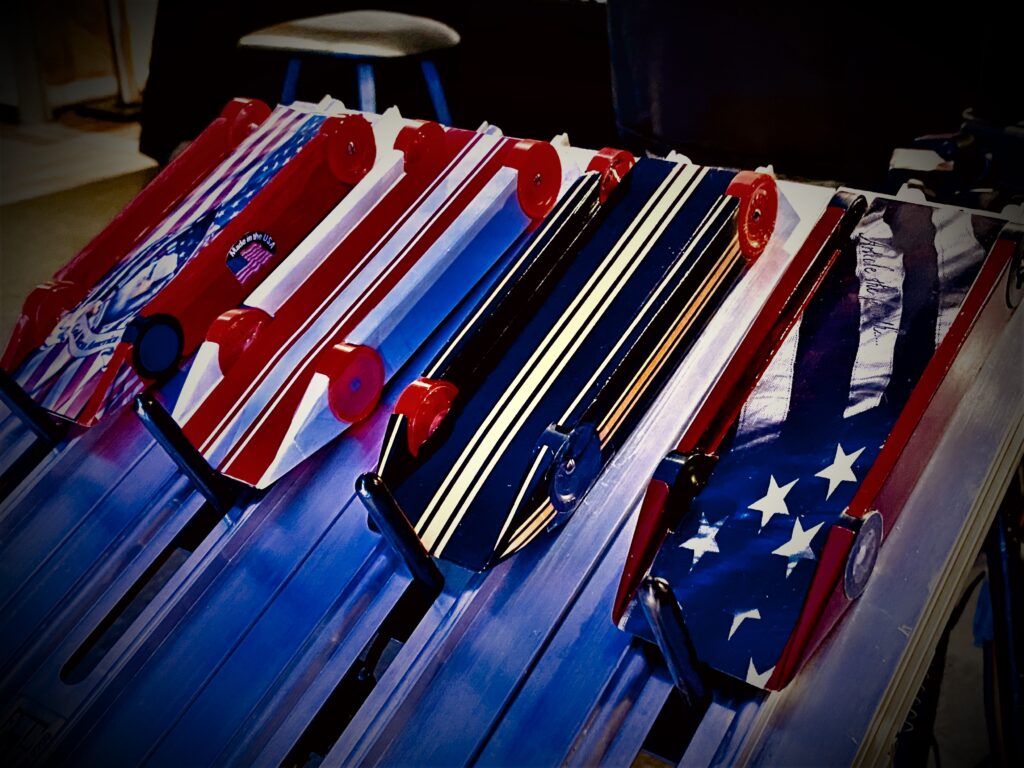 The ultimate goal of our event was to support a great charity focused on helping our regional Veteran's Hospital.  In that effort, we feel like we succeeded in that we raised funds for our Vets, increased both awareness and support for a great charity, and brought a new level of competition and excitement to our pinewood derby community by offering a headline race event.
Thanks to all of the great racers who participated and happy racing!
Todd & Jim